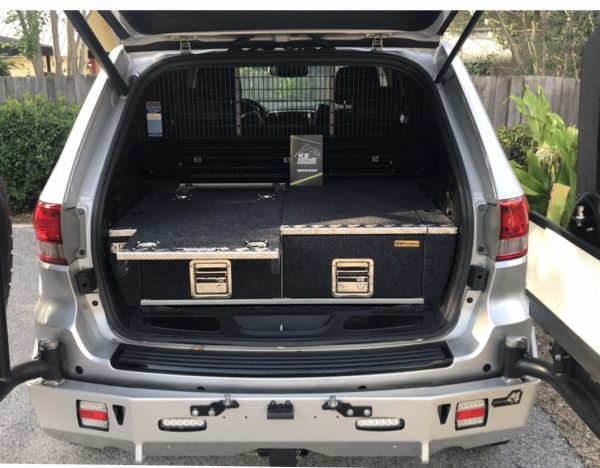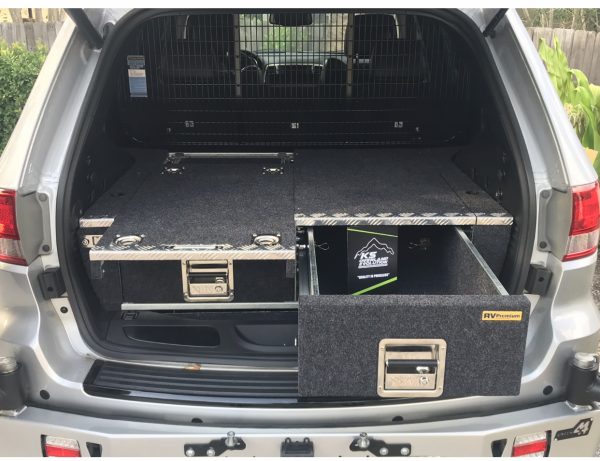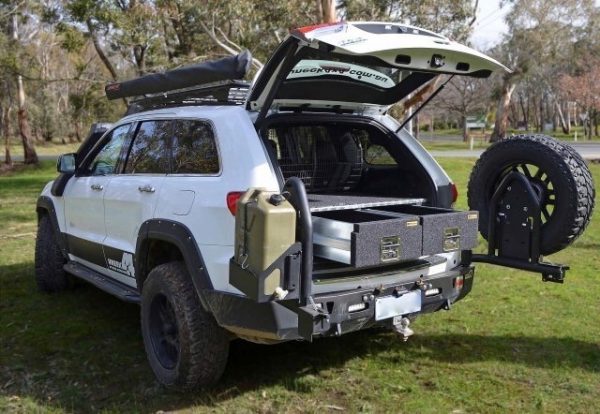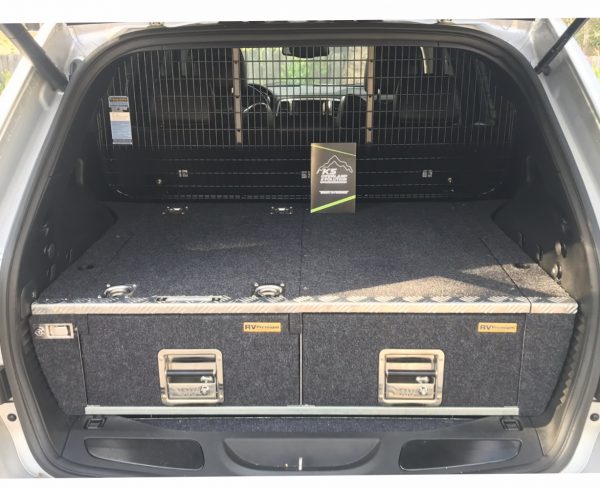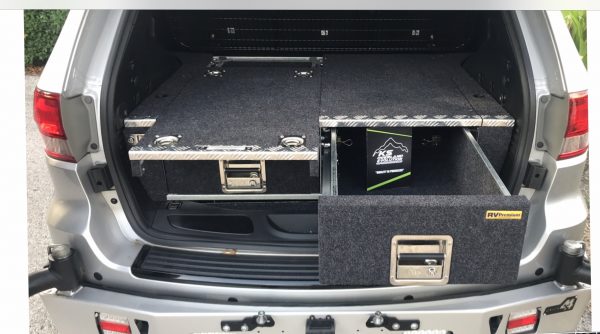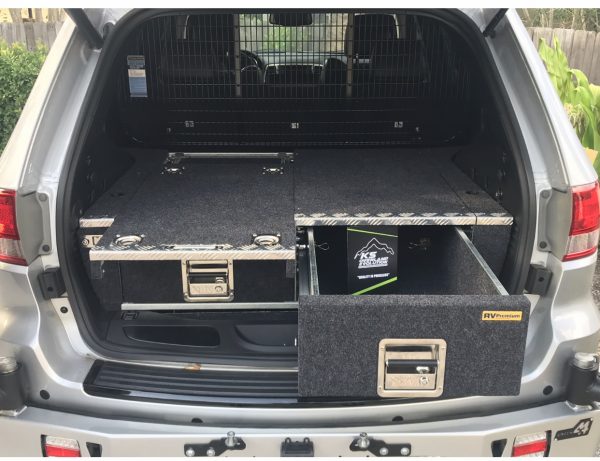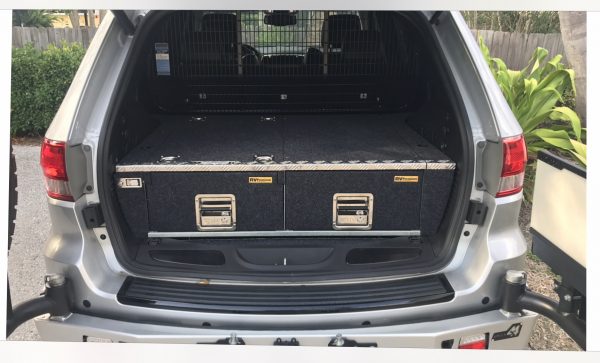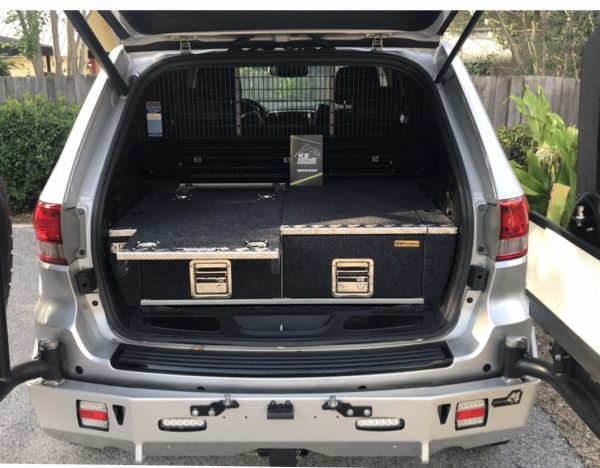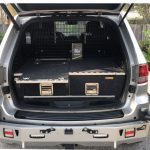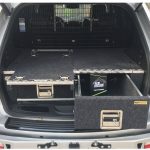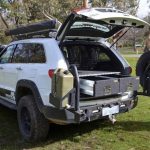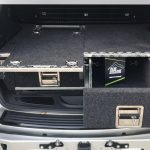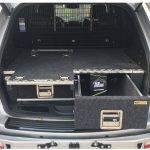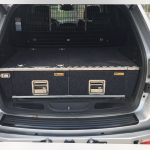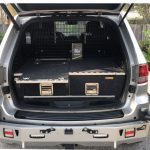 RV Storage Solutions WK2 Storage System (Optional: Fridge|Load Barrier)
$4,239.99 – $5,469.99
Years: 2011 – current
WK2 ADR Compliant Storage System
New from RV Storage Solutions is the Jeep Grand Cherokee Twin Drawer storage system.
Description
Additional information
Description
Brand: RV Storage Solutions
The storage system has been designed to fit with the tyre in the floor removed (pictured below). This is necessary to install a strong subframe needed to mount the drawer system to. Without this subframe a safe ADR compliant Drawer System and Cargo Barrier would not be possible.
The system weighs 75 kgs without a fridge slide and 85 kgs with.
The barrier weighs 15kgs. We remove the rubber mat, the plastic floor and the pull across blind saving 15 kgs. The well inside is a great space and can be used for storage.
Access to the well is gained by removing the drawers which have quick release catches or by sliding the fridge slide forward and the drawer at the same time exposing the well below. You would use it for things that do not need daily access such as water bladders, fan belts, spare parts etc.
Options include an Inbuilt Fridge Slide but the space available is limited to smaller fridges such as the 30-35 liter range. It will depend on size so please check. An ADR compliant cargo barrier finishes off
the system nicely and provides passenger safe travel.
Additional information
| | |
| --- | --- |
| Weight | N/A |
| Dimensions | N/A |