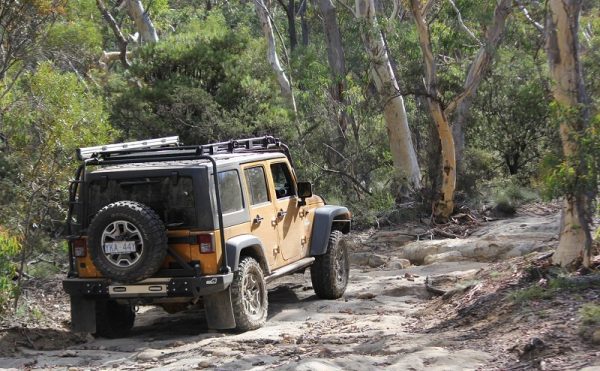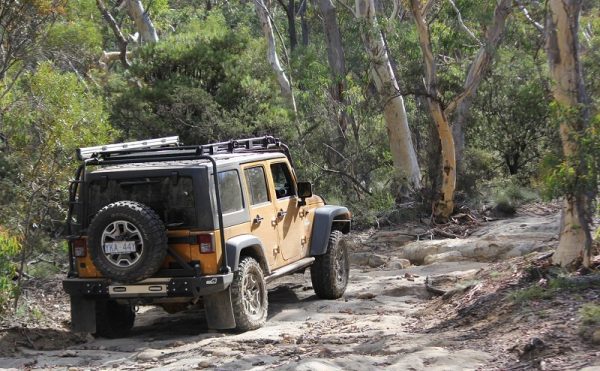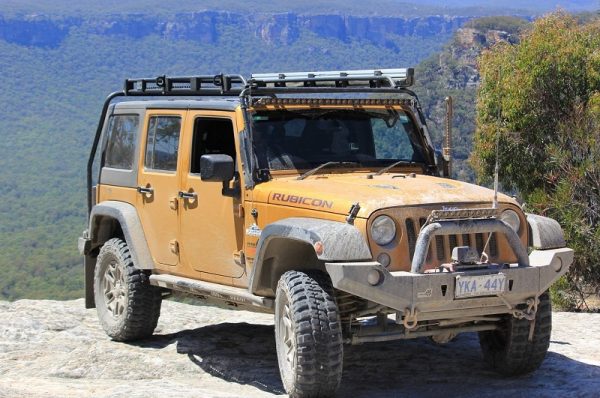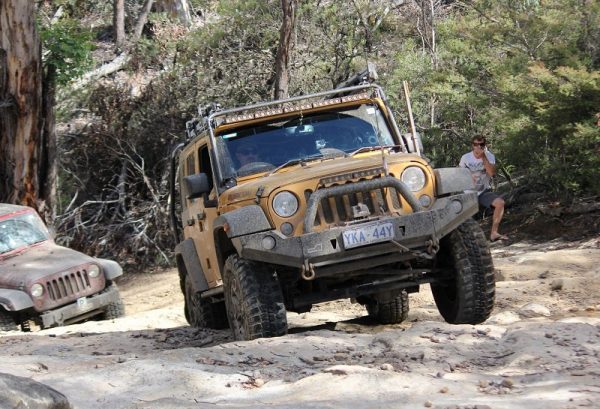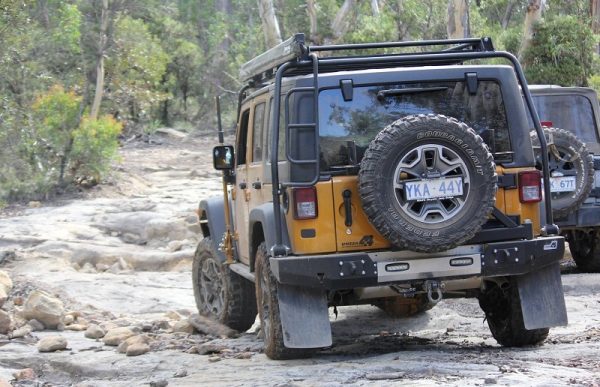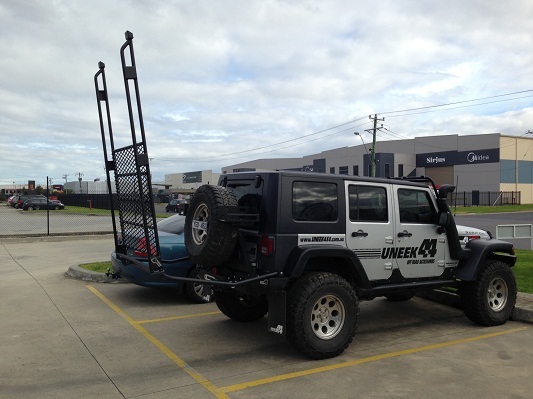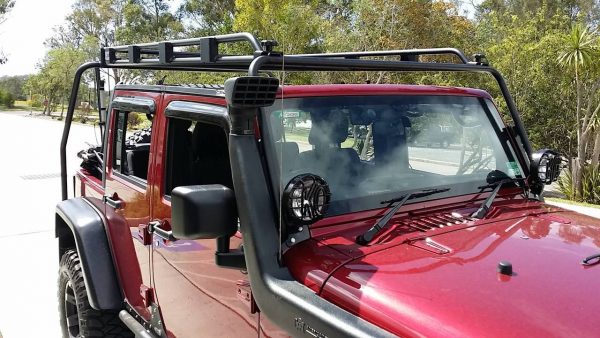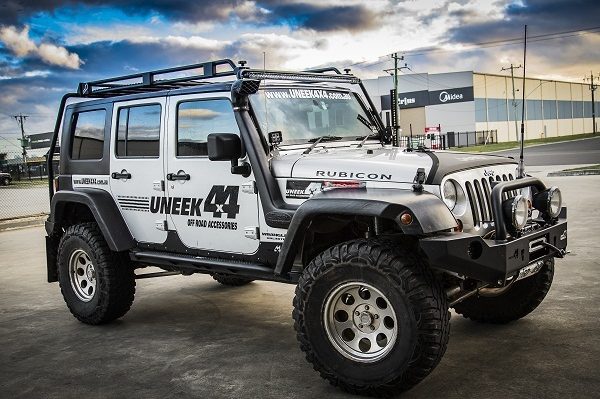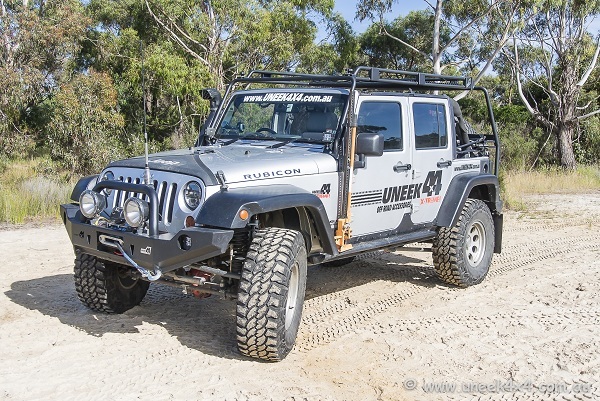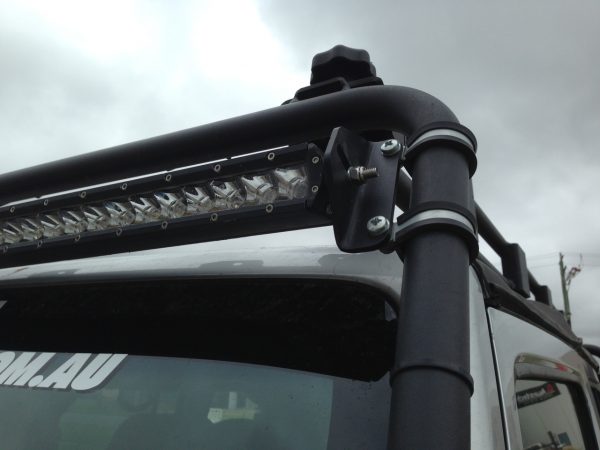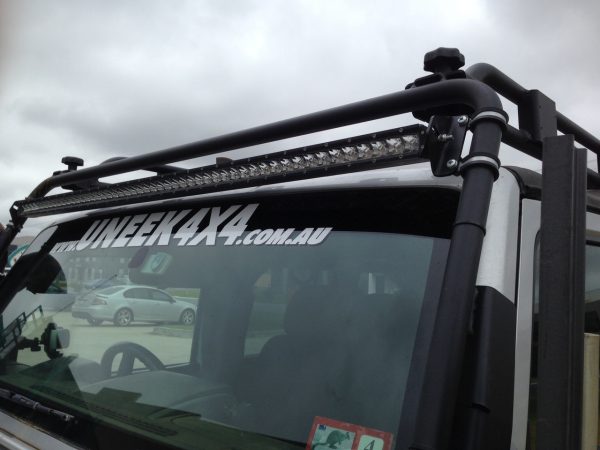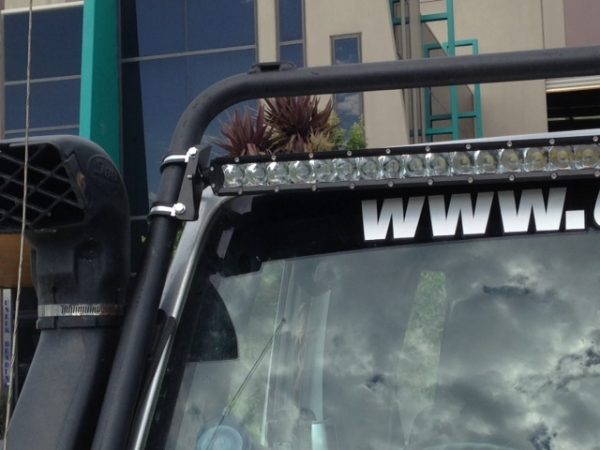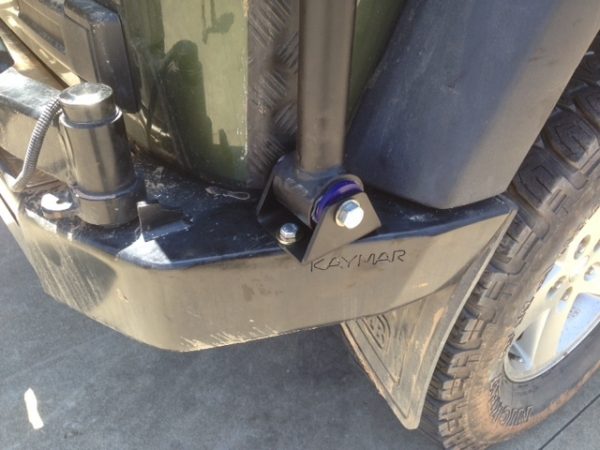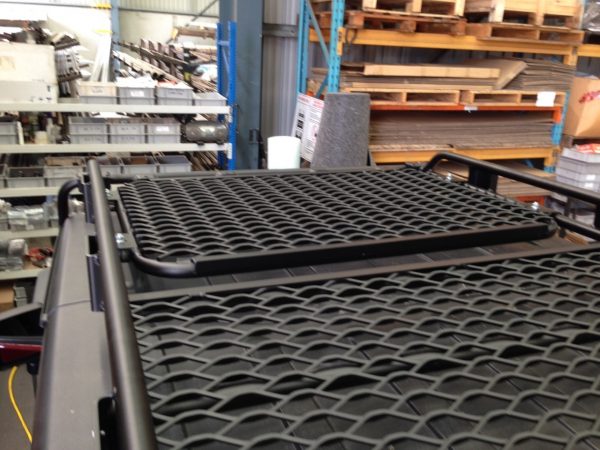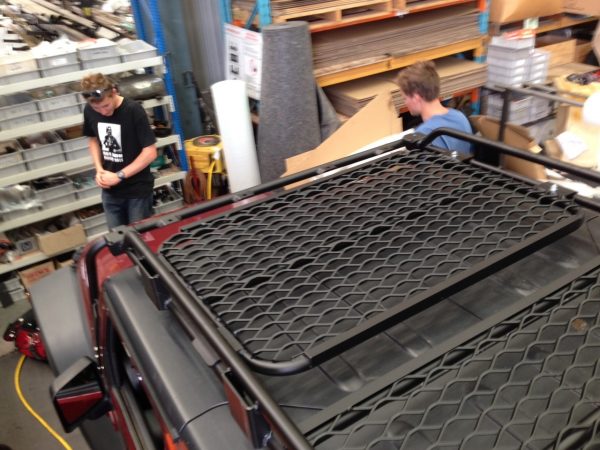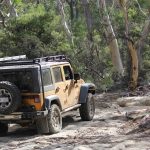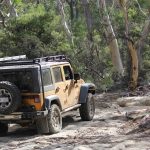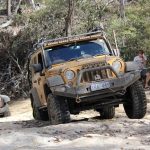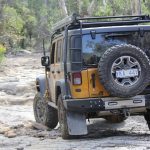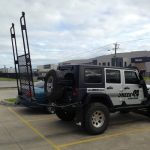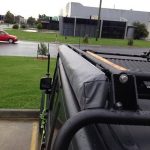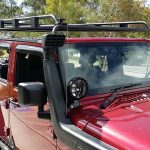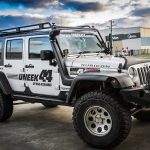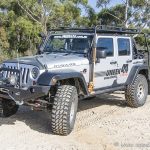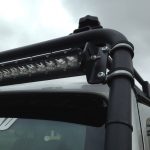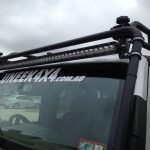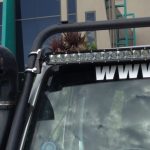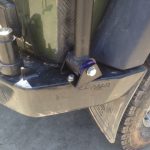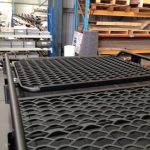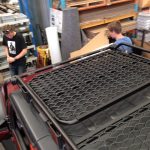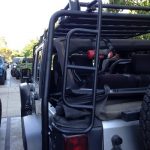 Jk Wrangler Roof Rack 4 doors with ladder (Mount to a steel bumper)
$2,321.04 – $3,231.38
Light weight and strong roof rack for a JK wrangler that works with your hard top and soft top.
No drilling installation completely bolt on.
Made from steel and aluminum
Description
Additional information
Description
It is designed to be easily flipped back to allow you to take your soft top up or down (no tools required.)
In standard form the rack allows your freedom panels to be removed on your hard top while still enjoying that open air feel.
Options include a bolt in sun roof panel for a full length rack, rear ladder, LED light bar mounts and more.
Flipping the roof rack back only takes 2 minutes and is done with absolutely no tools.
This roof rack ticks all the boxes, features include:
Vehicle Height increase of 190mm from the Hard Top
Front light bar hoop mounts to A Pillars and is made from steel and powder coated texture black (can be sold separately.) This roof rack mounts extends much further up the A pillar than others to prevent excessive flexing when loaded up.
Made from thick 3.2mm steel the front hoop is twice as thick and strong as competitors
Front hoop can mount LED light bars underneath, or 4 spot lights above, optional brackets supplied for a 50″ LED light bar under the top hoop and above the windscreen
Rear hoop made from steel and supported by roof rack pivot points which house heavy duty 4wd Leaf spring bushes. These bushes soak up all the vibration and movement experience by the rack during heavy off road use or corrugated roads. Designed to move with the vehicle to prevent cracks in the rack.
Top roof rack made from 6061 Aluminum tube 32mm x 3mm thick
Roof rack area lined with expanded aluminum mesh which allows even small items to be stored up top.
Proudly made in Australia
Steel components are Powder coated in texture black for long lasting corrosion resistance
Aluminum components are chromated then Powder coated in texture black for unmatched powder coat adhesion
Light weight system, with entire kit weighing in at 34kg, with top rack only weighing 13kg (excluding options)
Fits with all Wrangler soft tops and hard tops
Folds back in under 2 minutes with no tools
No drilling installation completely bolt on
Optional bolt on ladder mount
Optional LED light bar mounts
Optional bolt on shovel and axe mounts (quick fists)
Optional bolt on hi lift jack mount (quick fists)
Optional full length capabilities (sun roof panel)
Rated to 125kg dynamic loading
Rated to 250kg static loading
Can mount to existing steel rear bumpers, or with added chassis brackets to other aftermarket bumpers and factory plastic bumper ( see options above.) confirmed with the following rear bumpers, Uneek 4×4, Mopar, ARB (old style no tyre swing out) and Kaymar
Rack works with Safari and AEV snorkels
Optional cross tubes to available for roof top tents
Optional wind deflector available
Here are 5 reasons UNEEK 4×4's roof rack is the best JK Wrangler roof rack in the world
1. UNEEK rack is made from thicker steel where it counts our front and rear hoops (3.2mm vs 1.6mm,) and aluminum up top so it's actually lighter and stronger than the rest.
2. UNEEK rack is welded at base of A pillar and up top of A pillar where ares not. Not having these extra welds can cause the rack to hit the windscreen when fully loaded on rough roads. When doing research for UNEEK rack we saw 11 of 13 vehicles with damaged windscreens This doesn't happen with UNEEK rack
3. UNEEK rack does not use pads against the body as at UNEEK it's understood the front is body mounted and the rear is chassis mounted, if you restrict movement something will eventually give (usually dints in the body over time) UNEEK uses 4wd suspension bushes to soak up these movements.
4. UNEEK rack can be used with hard top, no top or soft top, while many others need to push against the hard top with their little pads or require drilling through the hard top
5. UNEEK rack requires no tools to tilt it back. most others require spanners. While UNEEK is not the cheapest rack you get what you pay for in features and function.
This rack is a step above the rest with a combination of steel and aluminum. All mounting points are tough steel where it counts yet, the aluminum basket and runners enable a very manageable roof rack.
Install difficulty: 4/10
Install time: 1-3 hours
Additional information
| | |
| --- | --- |
| Weight | N/A |
| Dimensions | N/A |
| Made in | Australia |