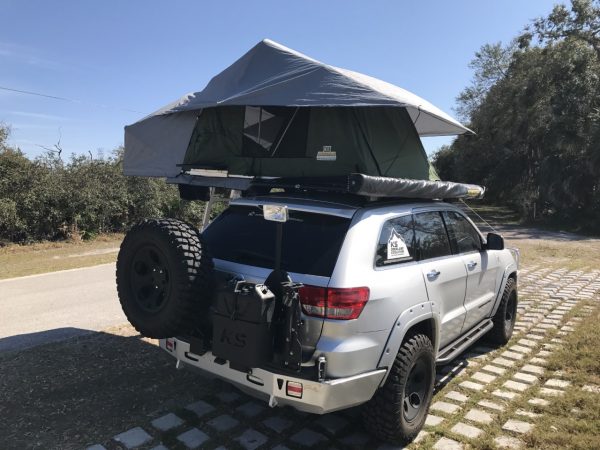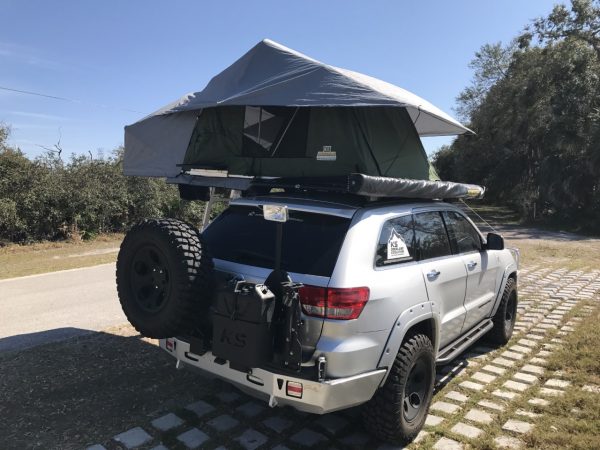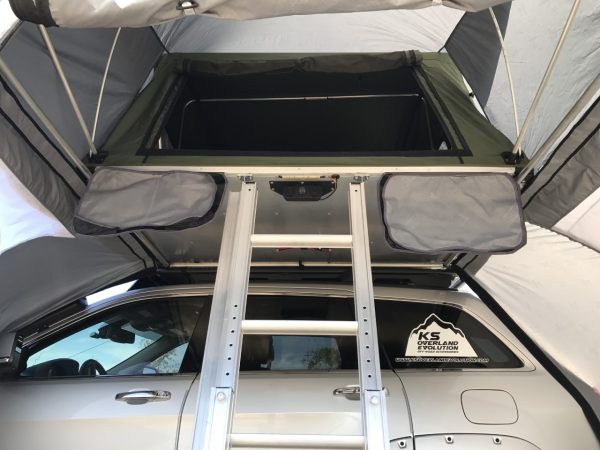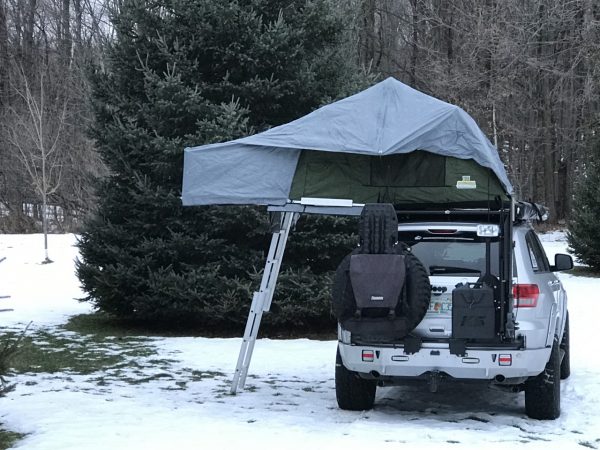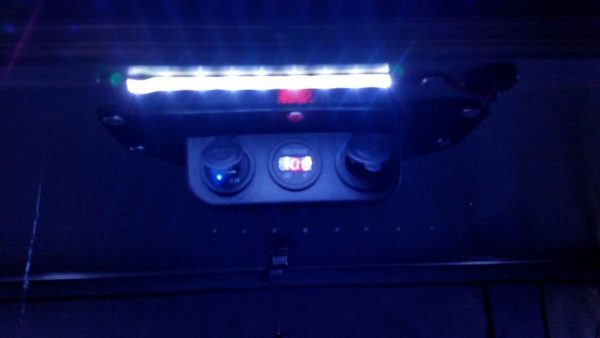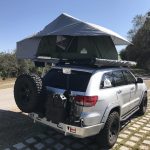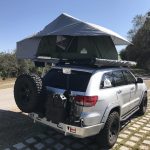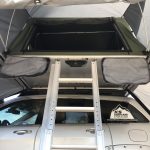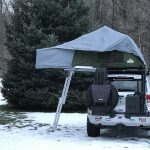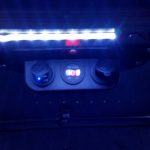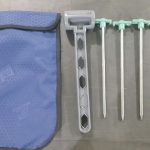 Roof Top Tent – DEPREDADOR
$949.99 – $1,149.99
"DEPREDADOR" This roof top tent come with extra features. The adjustable rigid extension on the roof. You not longer need to anchor the tent to keep it secured. It has fiberglass roads that creates and arch in the roof to prevent water retension. It comes with USB port and outlet power (with voltmeter to check your battery condition)  Also this roof top tent offers more privacy, bigger changing room area(annex) and especially the comfort of enjoying your A/C in the tent and the annex room as well.
Comfortable and resistant to the inclemencies of the weather. For demanding adventurer who likes and enjoys the best products.
Description
Additional information
Description
This RTT Model "DEPREDADOR" this is designed with significant improvements in the structure. The base is made of aluminum with rolling double sheet, the structure is reinforced with a filling of polyurethane foam between each sheet of aluminum for superior insulation, cold or head will not enter the floor of the tent because it is completely isolated. The angles of the structure have been increased, in order to improve the rigid and stability of the tent in any rough movement or adverse weather conditions. 
-The fabric is made of 100% polyester, with waterproofing capability, resistant strains torn and covered lafgard repellent textile guard to environmental factors. All seams are now in a double wedge in order to avoid any filtration. 
– The hinges are made of stamped steel (3 mm) to give extra strength and all the trimmings are made of nylon and fiber glass. 
– The roof awning is made of polyester for high strength and durability, has a second structure of aluminum to improve isolation temperature and prevent the annoying loud noises due to the wind.​ The tents have one entry for air conditioning unit.
– Tent cover is made of nylon. It adheres to the tent with loop fasteners (velcro), sealed 100% in order to avoid penetration of dust and water during the transportation of the tent above the vehicle.
– Easy installation rails.
– The stairs are not foldable but they slide exactly in order to fit the height with the terrain that tent is set up.
– For very high vehicle it has two adjustable ladder extensions.
– High density foam mattress, for more orthopedic and high comfort.– Shoe organizer bags for outside of the tent.
– Fully zippered panoramic entries completely weatherproof, with roller system and a totally hermetic mosquito net with loop fastener (velcro)
– Large windows in order to increase airflow inside.
– Shoe organizer bags for outside of the tent.
– Waterproof mattress cover protector.
– Roof Top Tents come with internal and external (LED) lighting system to provide night time illumination. They come with outlet power (12 volt) to support various electronic charger applications (laptops , cell phone, etc…)
– Can be installed in any vehicles.
– Designed under the high quality standards that characteristics Anaconda products: guarantee and safety.
IMPORTANT: ANNEX ROOM IS SOLD SEPARATELY.
Install time: 1 hour
Install difficulty: 2/10
Please contact us for a quote on shipping outside the US.
Additional information
| | |
| --- | --- |
| Weight | N/A |
| Dimensions | N/A |
| Made in | Venezuela |